Performance Tracking
Track marketing and promotions performance in PromoPrep, to better inform future promo planning. 
Data on the performance of your promos can be collected and input into PromoPrep from multiple sources for promo analysis.
Platform Integrations for Data Import
Use our pre-built API connections to Google Analytics and Shopify to import conversion and engagement performance data into PromoPrep.
To integrate with a 3rd party platform via our API connection, navigate to the "Integrations" tab under Account Setup in the navigation and click on the platform you wish to connect with:
Follow the steps outlined to connect to Google Analytics: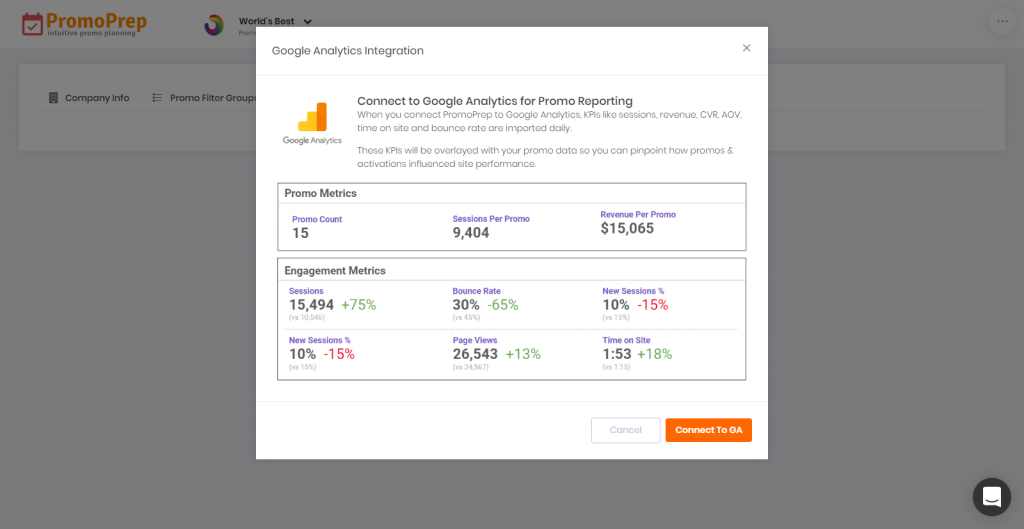 With the Google Analytics integration, PromoPrep will collect website analytics engagement data on sessions, bounce rate, new user sessions, page views and time on site as well as conversion data on revenue, conversion rate (CVR), and average order value (AOV).
Follow the steps outlined to connect to Shopify: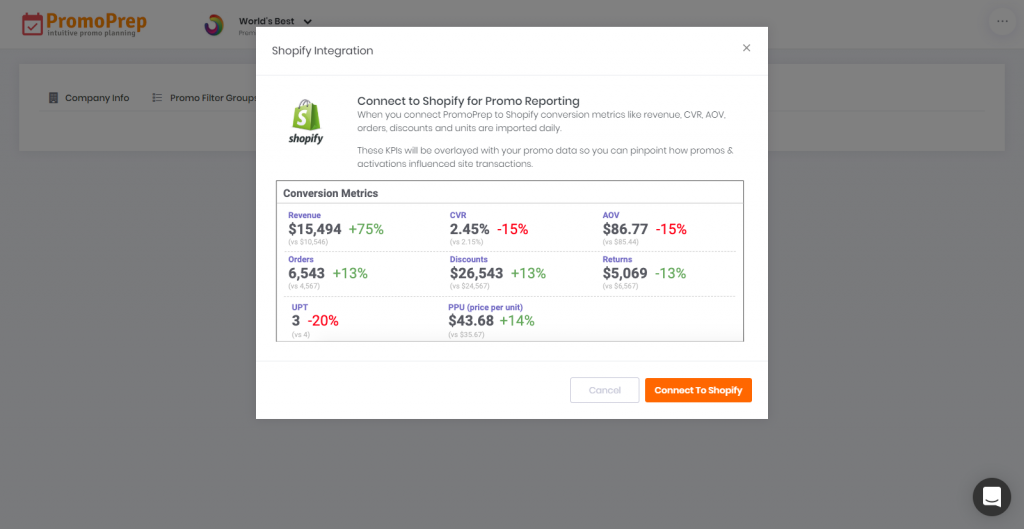 With the Shopify integration, PromoPrep will collect eCommerce website conversion data on total sales, orders, discounts, returns, conversion rate (CVR), average order value (AOV), units per transation (UPT), and price per unit (PPU).
More API connections to 3rd party marketing platforms are in the works – so keep an eye out for updates!
Manual Conversion Data Upload
Manually upload daily conversion data for visibility in the calendar view, by clicking on Conversion Data upload in the "Upload Data" tab under Account Setup in the navigation.
View Daily Performance in the Calendar
Once data has been collected in PromoPrep, users with Performance permissions can view daily performance directly in the calendar. Click the "Performance Data" button to toggle on or off an overlay of daily performance in the calendar view.



Admin level users may set the permissions of other users in the account to restrict access to this information as needed.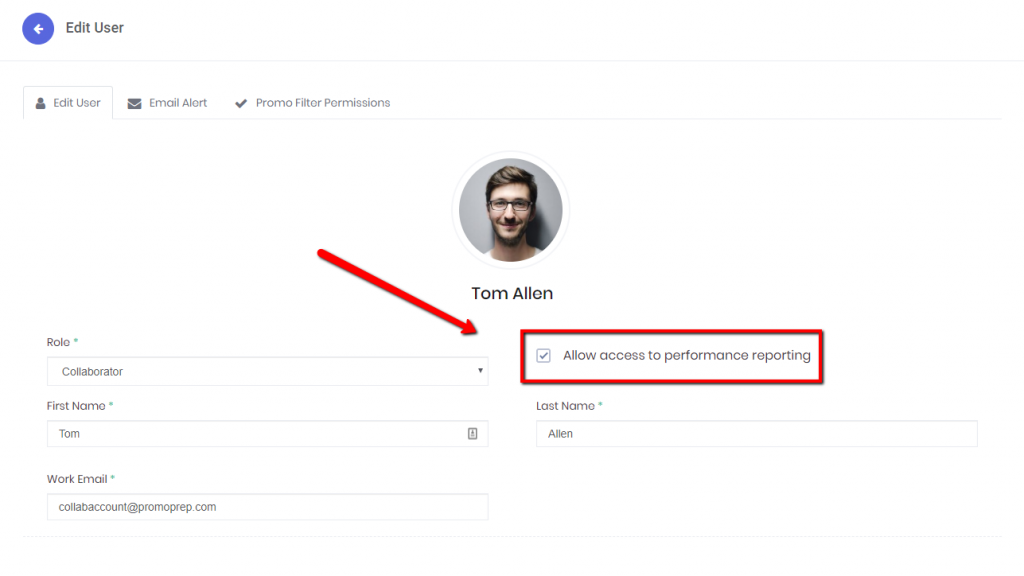 Leverage the Performance Dashboard to view summary reporting and analyze how your promo count impacts metrics like user sessions, engagement, and revenue.
Performance Reporting
PromoPrep provides reporting on promo related metrics, as well as optional engagement and conversion key performance indicators (KPIs). Reporting is based on information captured within the platform as well as collected manually or automatically via API.To review, click on "Performance Report" in the top navigation:
Select a timeframe for your report using the drop-down date selector at the top of the report page. You may select a single timeframe or toggle on the Compare button to review two selected date ranges against each other.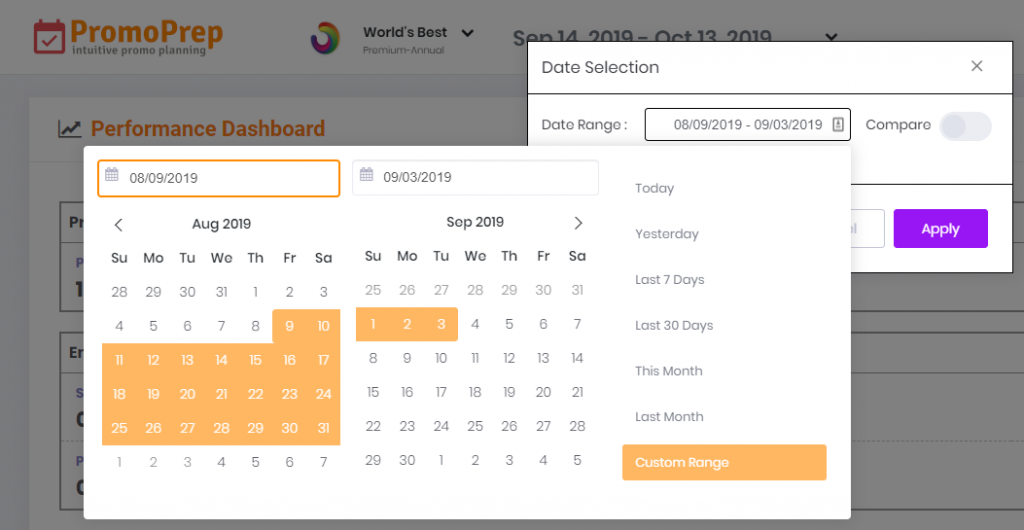 Data returned in the report can be used for analysis. Additional performance reporting functionality is in the works, so check back for updates!
 Tip

The PromoPrep Performance Report provides KPIs like number of promos or website sessions per promo – allowing you to adjust messaging cadence and types based upon the impact your marketing calendar has on business performance.