Downloading Promos
Learn how to download promos into a CSV for importing into other systems.
Promos can be exported to a CSV file for your records or to import into other databases or Business Intelligence tools.
The PromoPrep platform was built with data standardization in mind, requiring users to complete promos in a templatized format with the option to assign filter groups pre-determined by your account admins to allow for consistency. As a result, the data stored within the platform is often more standardized then when accessed in other applications, limiting the need for clean clean up after the fact. Raw data available within the tool has many applications to your marketing programs, whether it's used to inform future planning or applied to understanding the overall business.
A few use cases for downloaded promo data include:
1. Annotation of data from other sources, such as website performance within Google Analytics, to specify activities that may have influenced outcomes. 
2. Use in advanced analysis such as regression, outlier identification, or clustering analysis, to find opportunities for improved promotion and marketing cadence. 
3. To improve accuracy of predictive modelling and machine learning algorithms, accounting for impact of marketing messages on related performance or predicting the optimal promos for your business (more to come from PromoPrep on this functionality soon!).
In the main menu in the top right of the screen, click Download Promos.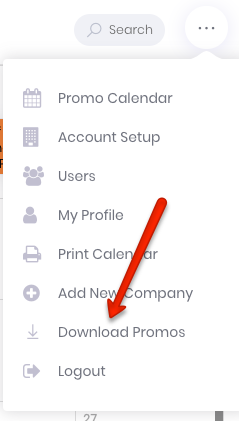 From the date selector window, select a date range and click Download.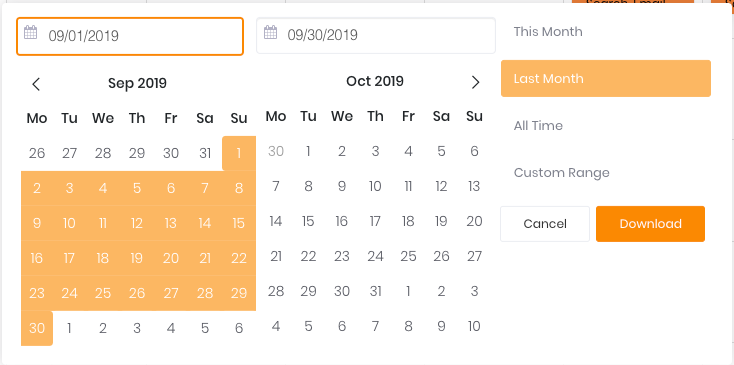 All promos and any information included within the corresponding promo fields will be downloaded into CSV, in the same format as the promo upload template.