Intuitive Marketing Calendar Software
The intuitive way to plan your marketing
Organize your marketing across every channel – all in one place.
Replace confusing spreadsheets with marketing calendar software built for marketing teams. 

"Easy to use, Intuitive and Time-Saving"


"Solved So Many Problems For Our Team"




The intuitive way to plan and track your marketing.
Easy to use marketing calendar software for better planning.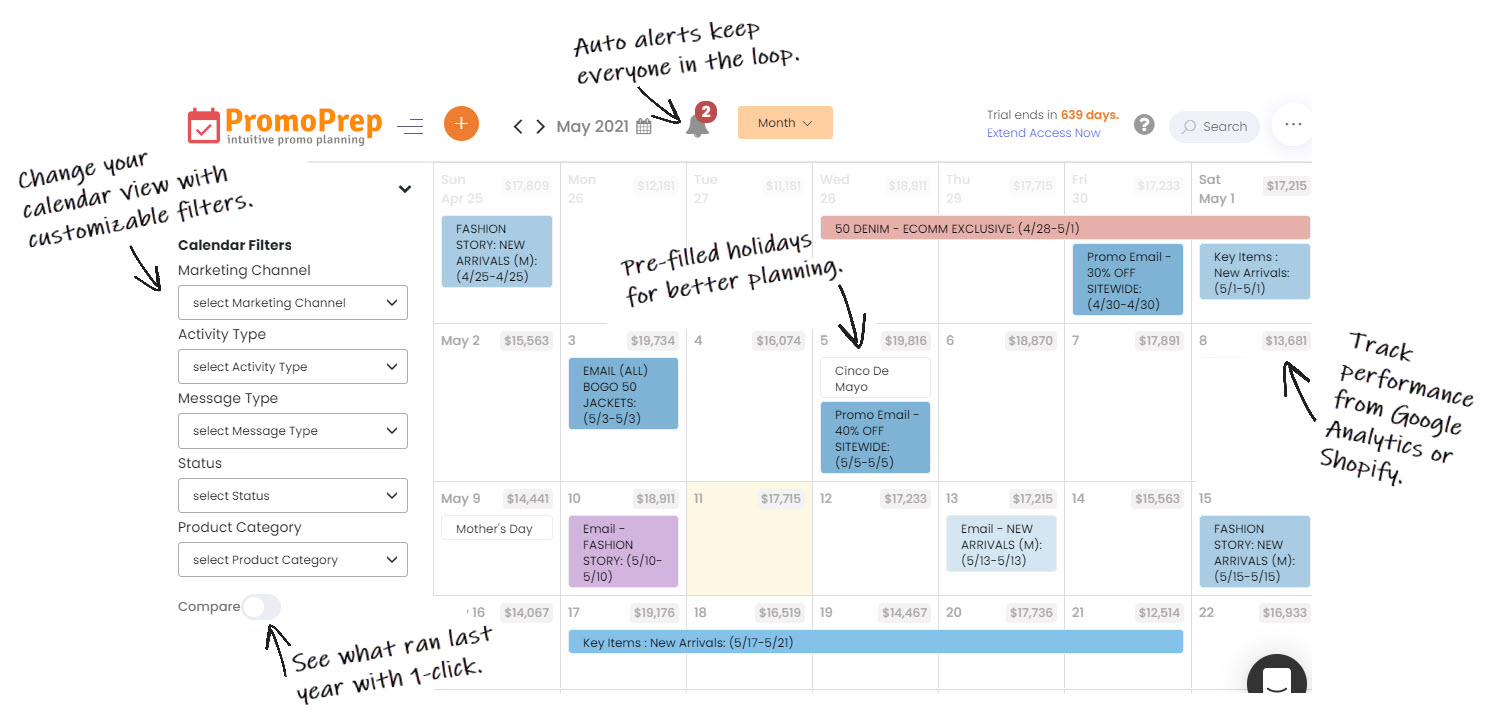 No More Disorganized Spreadsheets and Disjointed Tools
Say goodbye to frustrating planning spreadsheets, disconnected email chains and untracked team communications.
Consolidate everything you need in a single, easy-to-use marketing calendar.

"Since we started using PromoPrep, we've been able to share updates within our organization and with all our partners in one simple task. Using this platform has
ended the days of messy email threads and redundant conversations
about our promos."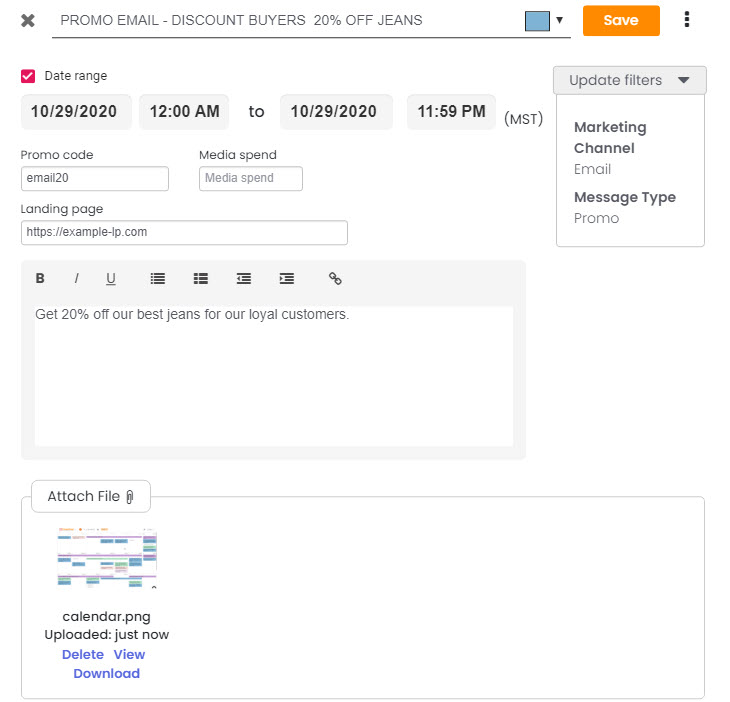 Marketing Campaign Planning Made Easy
Whether you're planning sales promotions, email campaigns, paid and organic social media posts, or paid search ads, every detail is captured in one spot and accessible for everyone.
Upload banners, videos or supporting images and your team has one place to go for everything they need.
...into marketing calendars
Built Specifically for Marketers
PromoPrep gets everyone on the same page. Include your marketing, product and creative teams (plus agencies and executives) for more efficient planning.
It's built for marketers by marketers.
Teams of all sizes love PromoPrep.
One location to efficiently manage marketing campaigns and projects.
Built-in collaboration tools like real-time alerts, in-platform messaging and file sharing.
Smart features like year-over-year calendar comparisons and data integration.
"We significantly reduced the time we used to spend communicating and explaining each promotion to the team."

Cyntia Candelas
Corporate Ecommerce Manager, RCD Hotels