Smarter Marketing Calendar & Promotion Planning for Teams
PromoPrep is the centralized marketing calendar software you need to plan, track and collaborate on marketing activities – built for marketing, product, creative, sales, and executive teams.
Improving marketing planning at brands like: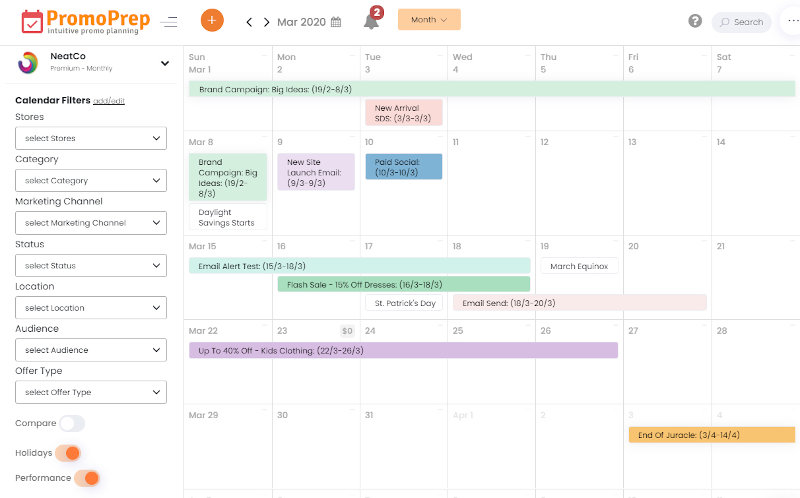 Ditch the Disorganized Spreadsheets & Disjointed Tools
Say goodbye to frustrating planning spreadsheets, disconnected email chains, and un-tracked team communications with one comprehensive solution.
"Since we started using PromoPrep, we've been able to share updates within our organization and with our partners all in one simple task. Using this platform has ended the days of messy email threads and redundant conversations about our promos."
Make Marketing &
Promo Management Easy
Staying on top of promos and marketing plans is tough. PromoPrep arms you with collaboration tools like real-time alerts, in-platform chat, and file sharing, to keep your team and partners in the loop.
"We have significantly reduced the time we used to spend in communicating and explaining each promotion to the team."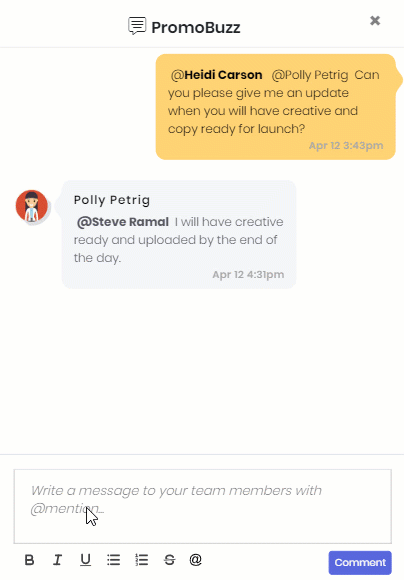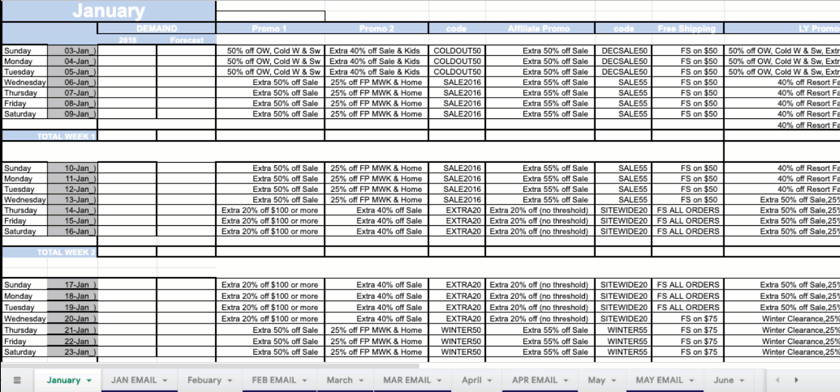 The Only Solution Like It Built for Marketers
PromoPrep keeps everyone from marketing, product, and creative teams to agencies and executives in-sync, using the only marketing calendar software built exclusively for marketers by marketers.
Teams of all sizes love PromoPrep because they have…
One location to more efficiently manage marketing and promotions across the business.
Built-in collaboration tools like real-time alerts, in-platform chat & file sharing, keep your teams in the loop.
Smart features like pre-loaded holidays, comparison to last year & data integration for proactive planning.
Get Started Today!
No credit card required for a free trial.