Categorize promos and customize what activities appear in your marketing calendar with filter groups.
Filters can be assigned to an individual promo record, to group promos into similar content themes and refine what promos show in the platform. Promos can be assigned to one or more groups to better organize promos.
There are four filter groups available with default names of "Channels", "Categories", "Labels" and "Type". Filter group names can be changed to match your promo structure.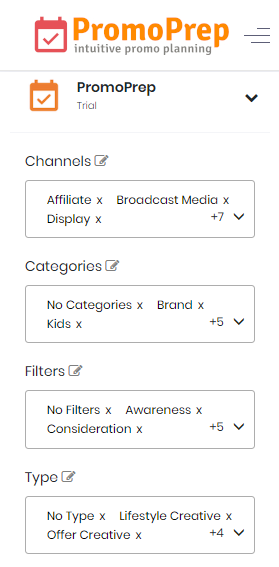 Creating & Using Filters
All promos require use of at least one "Channel" filter, with the option to assign additional filter groups as needed. Keep this in mind when creating filters, using Channel as the first means of filtering content in the platform.
 Tip

Common examples of Channel filters include digital marketing mediums, offline marketing mediums, sales channels, and affiliate (such as OTAs) or retail partners.
Filters groups can be created during or after account setup. If you'd like to add or change filter groups once an account has been created, visit the "Promo Filter Groups" tab. This tab can be accessed in the menu under Account Setup, or by clicking the edit button next to the Filter in the calendar or list view.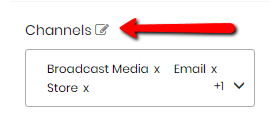 Filters can be added to a filter group by typing the name into the open text field and clicking the Add button. Filters can be removed by clicking the X in the corresponding box.

The default filter groups displayed can be renamed to reflect themes that can work for your business. Click the edit icon next to the filter group name: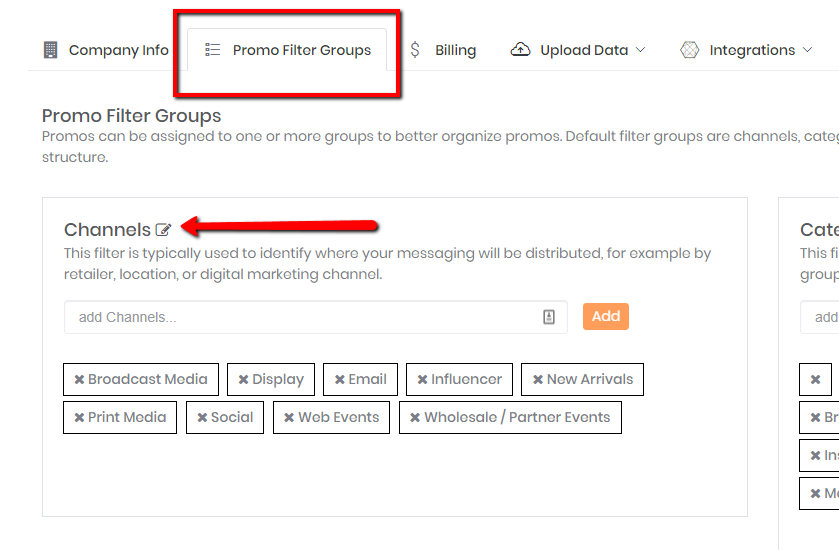 To assign a promo to a filter group, add a promo or click into an existing promo record. Click into the filter group and select any filters that apply to that promo. Save promo prior to exiting.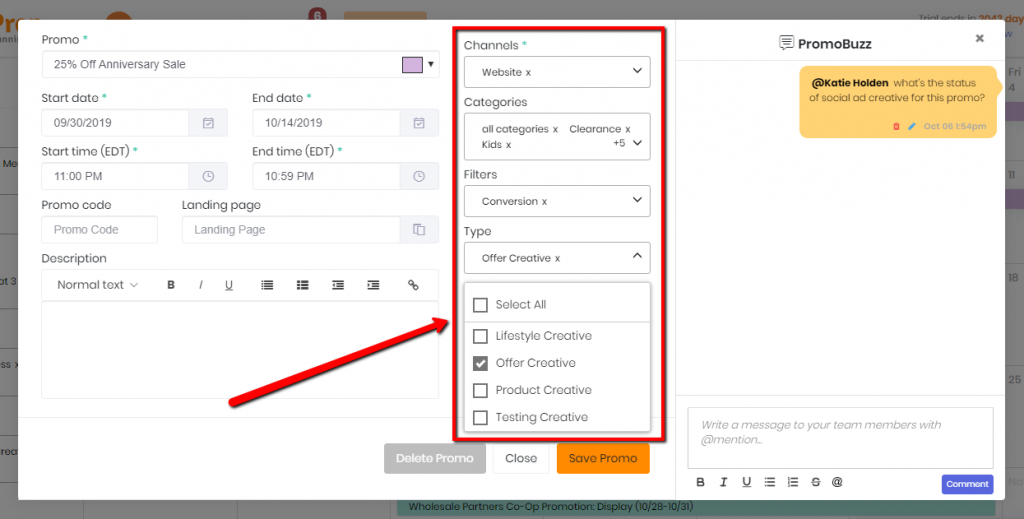 Once back in the calendar or list view, filters can be used to customize what promos are displayed. Check the filter boxes to view promos that have been assigned to those groups.
Calendar View Filters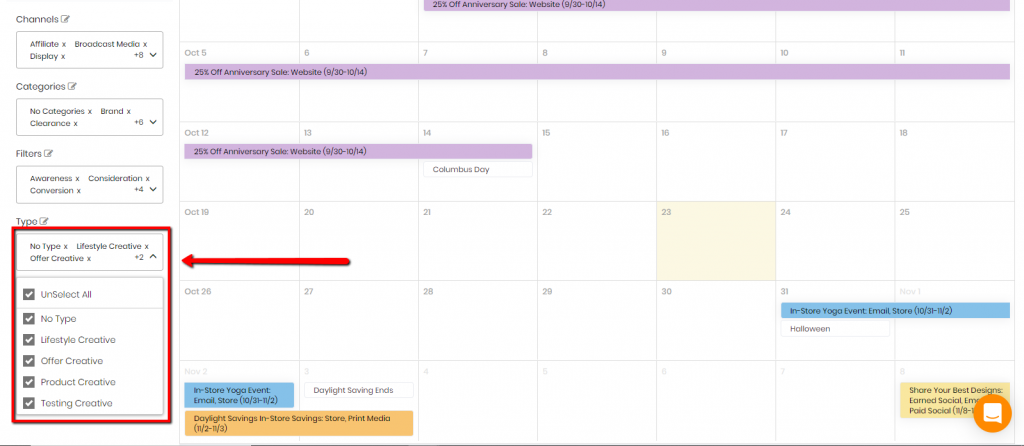 List View Filters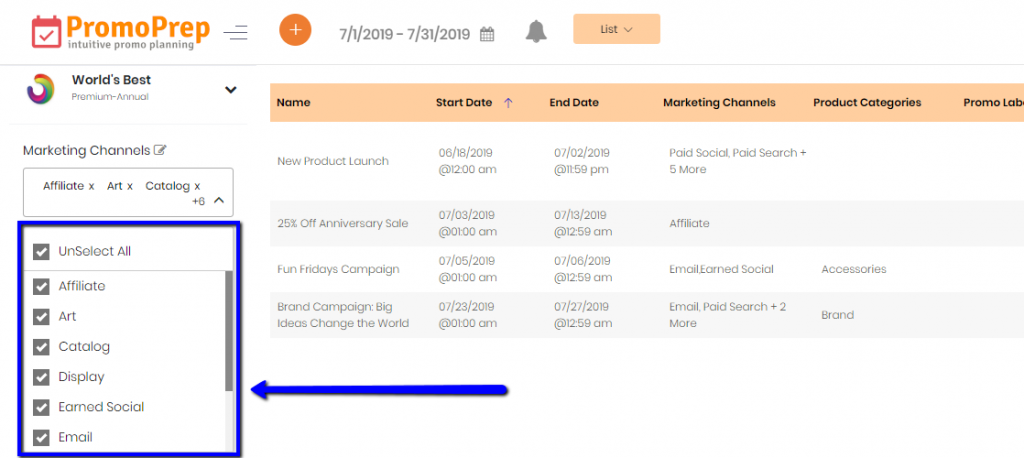 Your calendar or list view will adjust as you add or remove filters.
Best Practices for Default Filters
When creating filters, consider what company departments, products or services, and marketing strategies are in place across the organization.
Consider the following best practices for potential promo filter groupings, based on themes common to your business:
Channels: This filter is typically used to identify where your messaging will be distributed, for example by retailer, location, or digital marketing channel.
Categories: This filter is is typically used to group your product or offering type, sub-brand, or organizational group.
Labels: This filter is typically used to group promos by campaign type, offer type, target audience, product or service detail.
Type: This filter is used to identify additional detail in your calendar or list view results, not accounted for in other promo filters.
Once a filter group is determined, consider documenting your own rules for what promos will be classified into each.