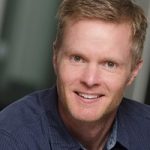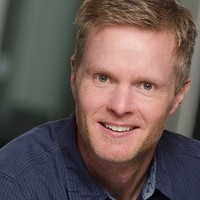 A Content Calendar for all Your Content Needs
What does your current content planning process look like? If the answer includes opening multiple spreadsheets, tabs, and platforms, your process could probably use an overhaul.  
Picture this – you're the marketing manager charged with creating a content calendar for the next quarter… just the thought can evoke a deep-seated anxiety, right?
Content creation is hard enough, keeping track of all the moving pieces can, and does, often add to the frustration. All content creators know that the more organized they can be, the easier the creation process.
And there truly is no better place for this central view than a content calendar.  
When you can view your entire marketing calendar; your promotions, scheduled content, banner ads, email campaigns and anything else your marketing mind can dream up, in one tool, why wouldn't you?
This view allows teams (cross-channel, internal and external) to remain up-to-date by keeping the focus on organization, deadlines, and where to shift resources allowing for greater productivity instead of wheel spinning from bouncing around to different platforms, spreadsheets, and channels.
What is a Content Calendar?
The main task of a content calendar is organization. Essentially, a written schedule of what, when, and where content is to be published across all of your marketing channels—paid, earned, and owned. 
For reference, here is a quick, list of types of content calendars that are commonly used across platforms and spreadsheets:
Email sends/promotional schedule
Blog posts and website content publishing
Social media schedule
Paid marketing ads, banners, and creative assets
SEO management and updates timeline
In general, a content calendar is most effective when fluid. It should remain flexible, not something set in stone. This fluidity allows for potential changes due to any last-minute fire drills, trends, or topics of interest.
The main thing is to plan while remaining flexible—a good content calendar provides both ease of pivot and strategy.
Defining Your Goals
It is really as simple as that. When defining different content types ask yourself, what is the main goal of this piece? What action do I want the recipient/reader/viewer to take?
The answers to these questions will dictate the types of content you should focus on—whether that is focusing on a certain channel, topic, or message.
Using a Content Calendar to its Maximum Benefit
Content calendars help teams:
Produce better, on brand, synchronized, and consistent content

Build a Comprehensive Strategy – The key is to think strategically about your content creation. Build content and promotions around key dates instead of pulling something together at the last minute.

Aligning team members by outlining responsibilities, and managing resources and workloads

Aim for a Holistic View– With PromoPrep, you and your team can see all projects in one place. Whatever you're creating, it is all in one succinct view.

Collaboration, prioritization, and workload reallocation is a breeze when everyone knows exactly when things need to launch
Increasing efficiency with ease of reporting and easily pivoted time management

Manage Deadlines – Your content calendar is a visual representation of your deadlines. This view allows you to hold yourself accountable while making sense of those deadlines.
Monitor Your Content Performance
Content calendars make it easy to review and update your calendar. Learn how your content is received and what types and channels perform best and pivot if necessary. 
For example, if you're spending a majority of your time on content creation for social, but your performance shows that the blog has the farthest reach and engagement it is logical to switch your focus to the blog.
Monitoring your content through the use of a content calendar allows you and your team to keep an eye on trends. And not strictly in the "what's trending" sense, but your shift in channel content trends as well.
For example, perhaps one week the blog traffic is down while social channels are up, the holistic view of a content calendar like PromoPrep's allows for year over year comparisons.
No need to jump between old spreadsheets, simply overlay last year's information with a click.
PromoPrep as a Solution
PromoPrep is a solution to things that marketers are already doing. It easily integrates with tools you're already using—one place for all your things (read, no more spreadsheets).
Key Benefits/Elements 
Ease of organization and visibility
Convenient and easy file sharing
Content analytics and reporting
Color-code your calendar for ease of use
Calendar creation similar to what you're used to with Google Sheets and Excel
PromoPrep is a fully customizable content calendar and  marketing focused tool. But in the end, it all comes down to organization.
Organization saves time and a content calendar helps you to know where you are going by understanding where you've been…all in one succinct view.