Before PromoPrep our process for managing promotions was painful… Now we manage everything from marketing campaign tracking to team communication and daily performance reporting, in a single tool that ensures our success.
A common success story
Our awesome customers span a wide range of industries, but all share a similar story of solving promo problems with PromoPrep. 
About the Company
The Downeast Outfitters, Inc. family of brands – Downeast Basics and Downeast Home – operate retail locations, ecommerce websites, and a wholesale business. This mature business is highly invested in the success of marketing, so in 2018 they sought a solution to better track and manage those initiatives.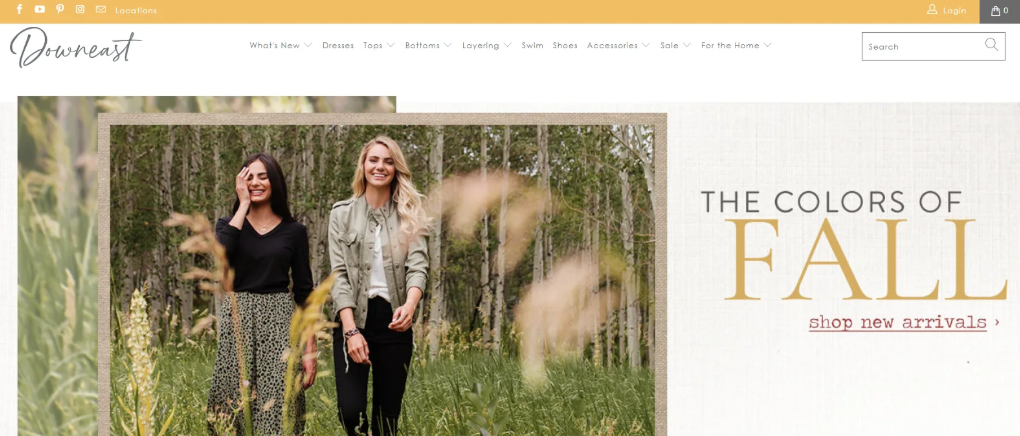 Their Headache
 Before PromoPrep, Downeast planned promotions over email and used Outlook calendars and spreadsheets to document the details. This made it difficult to view what was upcoming, compare what ran in the past and know when plans changed. There was no consistency between teams and promotions launches were missed because teams were not aligned. With multiple stakeholders involved in marketing initiatives like executives, creative teams, digital marketing staff and external agency teams – managing the process was complex, time consuming and often lead to confusion and errors.
Today Downeast manages everything from marketing campaign tracking to team communication and daily performance reporting with PromoPrep.
PromoPrep has enabled Downeast to gain an estimated 10 hours per month in team productivity compared to their previous process. The error rate has been reduced by an estimated 15%, solving for missed planned promotions or comps to last year, incorrect marketing creative, and inconsistency between marketing channels.
The bulk upload process made it easy for Downeast's existing marketing calendar to be imported into PromoPrep. With offers and marketing messages viewable in a shareable calendar and complete with daily performance data, the organization was quick to adopt the platform. New team members are added without hesitation, thanks to unlimited users. Communications are streamlined with PromoBuzz in-platform chat, external linking, and creative upload functionality – all tracked at the promo level. Plus, their internal teams and agency partner stay aligned and alerted on upcoming plans.
Downeast's process of prepping for successful marketing and promotions is now as mature as its business, thanks to PromoPrep.  
+10 Hours of Monthly Productivity
15% Decrease in Errors & Missed Marketing Messages